Ben is not well last evening, and this morning his stomach cramps haven't improved. So i am riding alone, thankfully Anne is here to take him in hand. The Ride was fast, really fast 45 miles in under 3 hours, assisted by a tail wind and good roads.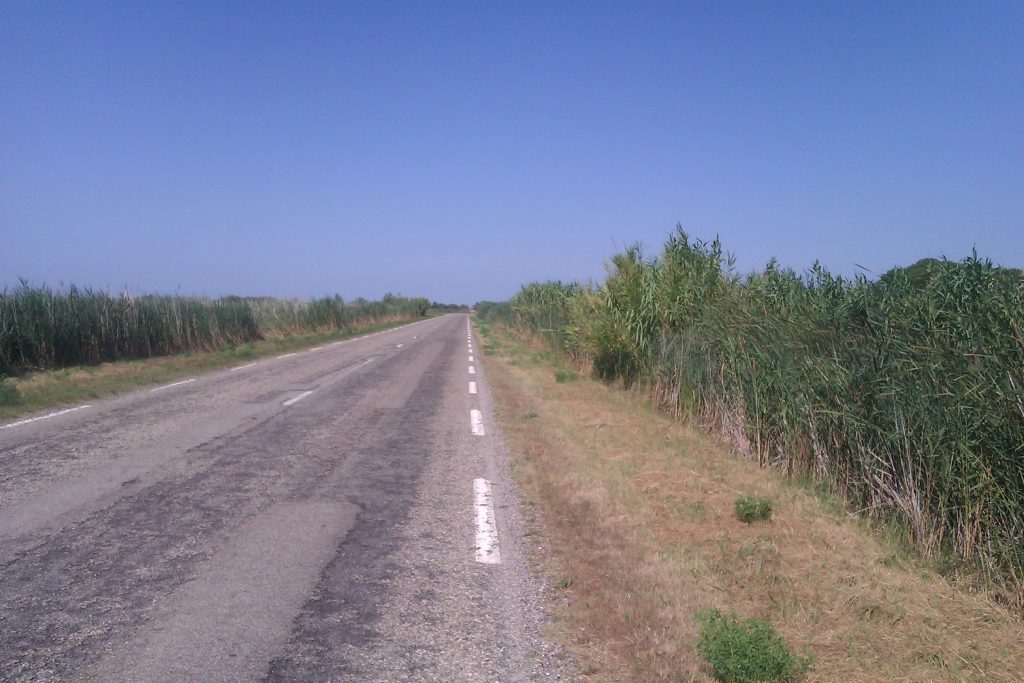 Entered the Camargue national park to see the recognisable white horses, swarms of dragon flies, flamingoes and black bulls. After a head wind for the last 10 miles reached our destination, surprised to find the streets lined with waving people – surely not for me ? Correct, i arrived in the middle of of a Tourneau run, ie a bull run with a full festival celebrating Camargue culture – lots of bulls, proud men of white horses, and maidens in pretty frocks (a bit like flora day in Helston).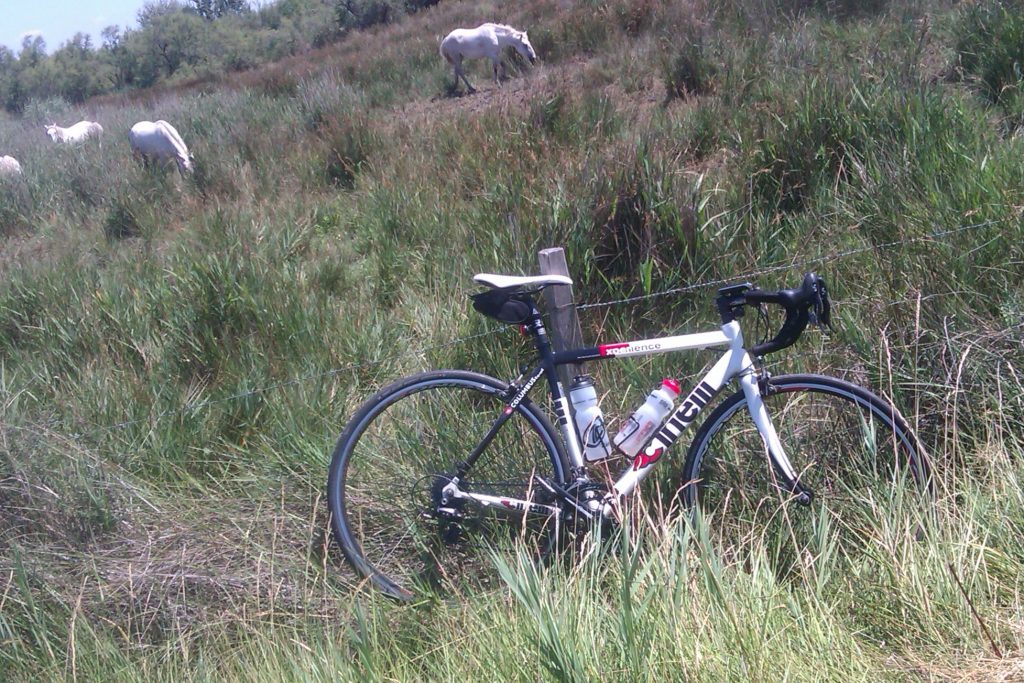 After 850 miles we got to dip toes into the warm, blue sea, clear skies, a fresh breeze keeping down the temperature. 

Tonight dined on Camargue Bull steaks, Ben unfortunately still not well, and abstained.
Tomorrow is Montpellier, some 48 miles west of here, where we hang up of bike gloves and enjoy the moment.  

I have to admit a (small manly) tear crept into my eye as i finally reached the Med, tomorrow is the finish i trust it will be a good ride, though 48 miles of headwind could be a bugger.