A very bright morning that bodes well for the rest of the day. A short day today to rest our legs a little, should be about 45 miles although I did note on the map that we go through a national park which in English translates as 'Reims Mountain' national park. Sure enough my topocycle app indicates a bit of a climb for several miles. The upside is the downhill that takes us even deeper into champagne country through Epernay.
Breakfast is getting a bit too similar everywhere we go. I am going to need 'eggs, two, boiled, with soldiers, cyclist for the provision of', very soon or I will crack and Grant will commit bloody murder.
Started slowly. With a little irritation, of which more later. Just outside of Reims is the white slopes of champagne territory. The first stop for coffee was in a small village called Sermiers. Only Grant and I turned up. The place was quiet (it being Sunday here). Then a chap arrives and engaged the owner in conversation for a while, and then after a few minutes fetched his hammer to bang on the pool table in the cafe. Turns out he was 'working', he gave the table a hefty bang and then went back to the serious business of drinking coffee with the owner. We left before he did. That was probably the mornings work sorted, maybe he needed a rest before moving to the next village to bang their pool table with a hammer, or perhaps do something more sophisticated with a spanner.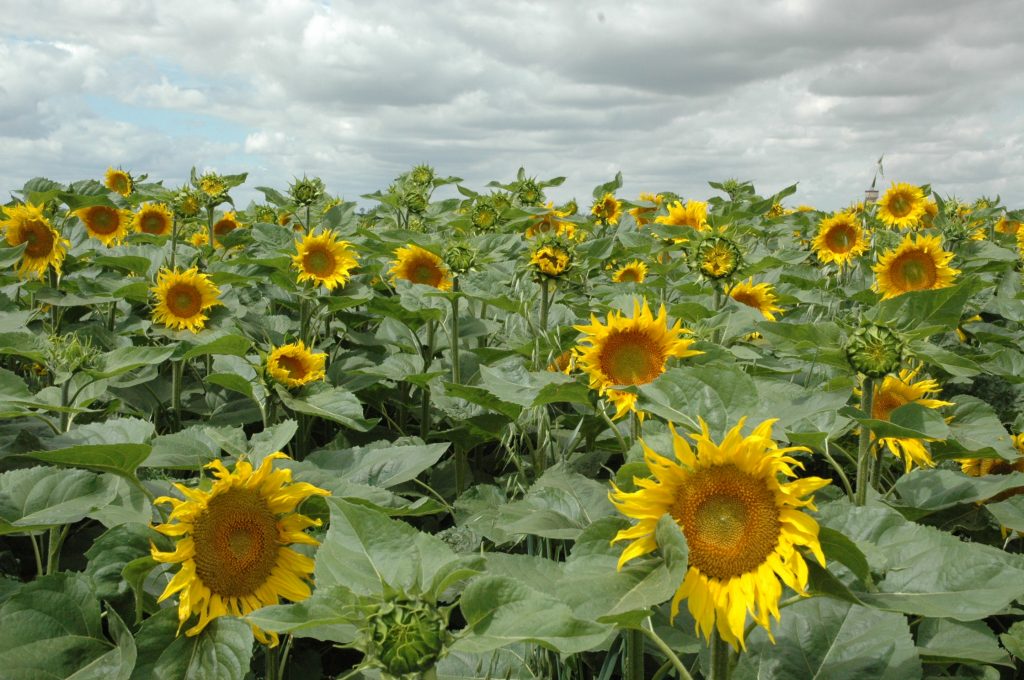 There was a bit of a climb out of the village to top out at the 'Montaigne de Reims'. So far so good. Chalfonts irritating but manageable.
The road to Epernay was about 16 kilometres and through a forest. It was an N road so a bit busier. About 7 kms out of Epernay I could feel a slight wobble in the crank and some funny noises so I pulled over to check. The bottom bracket bearings upon inspection were about to fall out and onto the road. This may have been the cause of the chain failings the previous day. I had no choice but to hand tighten the 'thing that keeps the bearings in place' and then slowly limp to Epernay. Well I say slowly, there was a cracking 3k descent so at about 33 mph I flashed into the town to seek a mechanic. Luckily it was not Sunday in Epernay nor was it lunchtime and we soon found a bike shop.
The negotiations started well enough, I indicated that the bike was in need of some attention, but was momentarily dismayed to see the 'you're stuffed me old mate' shrug of the shoulders. He said something technical in French, muttered 'après midi' and asked for a phone number. I took heart thinking that what I witnessed was a Gallic shrug which actually means 'no worries, it'll be fixed in a jiffy', or so I hoped. It was now lunch time and so an enforced two hour break for all French people would begin (it is the law, only waiters and bar staff work lunchtime). So, that would be that, no bike for a while. We contacted Kirsten, tried to contact Ann in UK so that we could talk to Ashley in the bike shop in Hayle for his advice. Ann, being Cornish does not take lunch breaks, nor do any of the staff in Truro, so they were working on something else and so could ignore calls from France.
Forced to sit in the shade of a tree at a cafe, Kirsten joined us and we had lunch. A nice steak since you ask, and we then pondered options if the bike was 'Fubar-ed'. However, and against stereotypes, our heroic Gallic mechanic wheeled the mended machine out to our table. He had worked on it during lunch! Twenty euros later we were back in business. After this adjustment the chain never again came loose. So, a lesson learned: repeated chain failures may indicate more serious issues.
There are hundred of small independent champagne producers, I did hear once that there are over 3,000 'vignerons' here and I can believe it. Most of the produce stays in France. Maybe we should swap pasties for champagne, we would all be winners. We passed vineyard after vineyard worked by the local peasantry (who no doubt earn more than I do after selling their crop). One chap was busy 'trimming his bush' (that's one for the boys) by hand. Armed only with trimming shears he had many, many vines to tend to. The scenery is stunning. We cycled up into the hills and along the sides of vineyards and through many small villages which should be known to champagne lovers: Avize, Cuis, Grauves, Misnel-sur-Oger, Oger, Cramant and of course Vertus. They call these places 'villages de côtes blanc' because of the chalky soil. They are also very pretty and very quiet, unencumbered as they are with any signs of life. The road we cycled was the 'Route Touristique de Champagne', very aptly named. At one point we had the slopes going up to our left and then the flat plains to our right stretching out for miles to the horizon. As we climbed out of Epernay and looked back we could see the city in its valley surrounded on all sides by vineyards. It shimmered in the summer's heat far below us.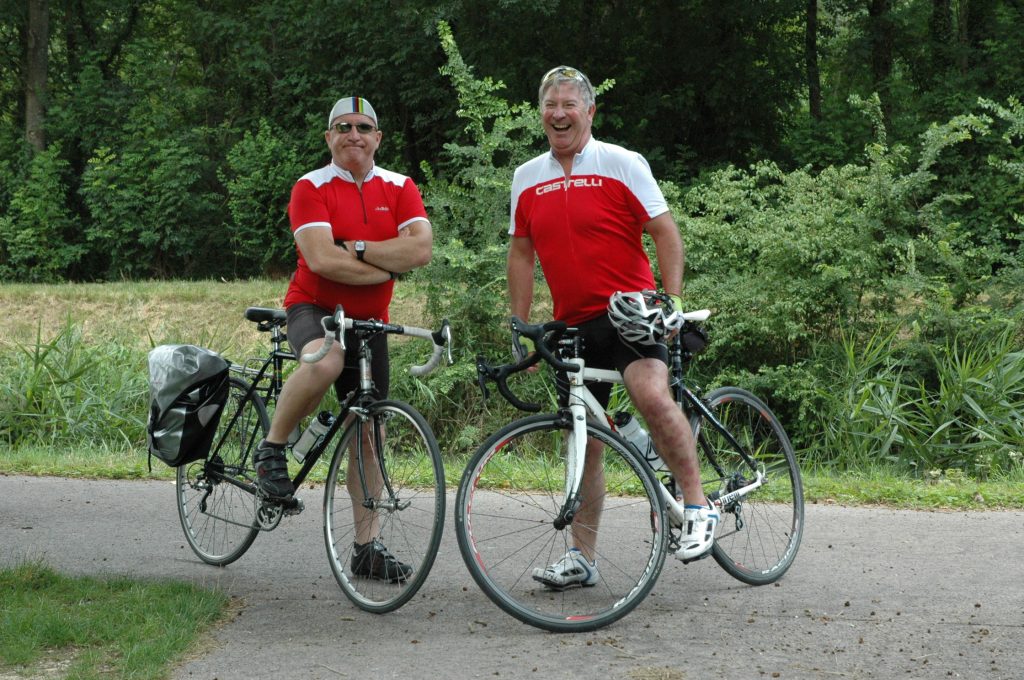 The road to Vertus from Epernay was some of the most scenic, but the road surfaces were poor and we faced a hammer of a head wind. We should have been skittering along at 20 mph, instead we were down to 6 or 7. Let's hope the wind drops for tomorrow's 71 miler or else we will be out for 10 hours!
The temperature also reached 31 degrees and so today was all about taking on water and applying sunscreen, yes, sunscreen! Fancy that! Following a short coffer stop just few kms from our destination, we phoned home and I was able to speak to Ann, who was still not at lunch. The cycling would not be her cup of tea but the sunshine overlooking champagne vineyards would be. I miss her.
The last few Ks done, and then at last after finding the the hotel in Vertus, it was time for an aperitif. Pastis time! The taste of summer! The first since we arrived. Back at home in Falmouth lives a friend, Clive, who has more than a passing interest in cycling (putting it mildly) and is following the blog. He has not yet heard a mention of pastis.